There are many considerations that can affect dental implant costs. We will work hard to offer financing options to ensure you get the care you need. The cost will be worth the long-term benefits.
Factors That Affect Cost:
How Many Teeth Are Involved
If There Is Bone Loss
What Type of Procedure You're Having
If There is a Sinus Lift Required
If There is Periodontal Disease Present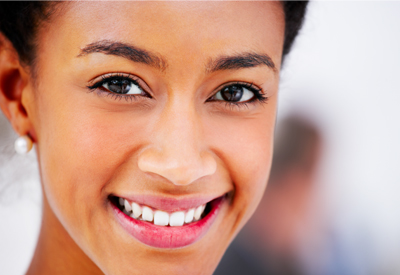 When a tooth falls out, the surrounding bone will atrophy.
Remaining teeth are then supported by a weakened jaw.
The remaining teeth then must do extra work and may shift.
The remaining teeth may then be lost.
Bridges and partials can increase your risk for tooth loss.
A number of factors can impact the cost of dental implants but the investment is well worth it for the long term benefits. Scheduling a consultation with Dr. TJ Miller II can help you to understand exactly what you will need prior to your dental implant procedure. Here are some things that might come up in your dental implant consultation:
The number of teeth involved
It stands to reason, the more teeth that you need to have replaced, the higher the cost of dental implants. More teeth needing replacement translates into more materials needed and more time Dr. TJ Miller II will need to spend working in your mouth.
Bone loss
Dental implants need a sufficient amount of bone to be placed. Patients who are experiencing bone loss, usually because they have been missing teeth for some time, may need a bone grafting procedure. This is a separate procedure that will need to be done before you have implants placed, raising the cost of dental implants. Dr. TJ Miller II will be able to assess your bone density during an evaluation.
The type of procedure you are having
There are several different types of dental implant procedures – implant supported dentures and traditional implants. Each procedure requires different materials and amounts of time, affecting the cost of dental implants.
Periodontal disease
The presence of periodontal disease, or gum disease, can greatly affect the success of your dental implant. Dr. TJ Miller II may recommend having your gum disease treated before your implants are placed to improve the implants' success rate. Treatment can range from simple scaling and root planning to laser gum surgery. As with bone loss and a sinus lift, the extra procedure will add to your cost of dental implants.
Extractions or edentulous (missing all of your teeth)
Necessary extractions will increase the cost of dental implants. If you are missing all of your teeth, implants can be placed without preparation, unless they have been missing for a long time. Missing teeth for extended periods of time often lead to bone degeneration, requiring a bone grafting procedure.
For more information about the cost of dental implants in Worthington, OH, call our office today for an appointment.