Meet Dr. TJ Miller II, Periodontist in Worthington and Columbus, OH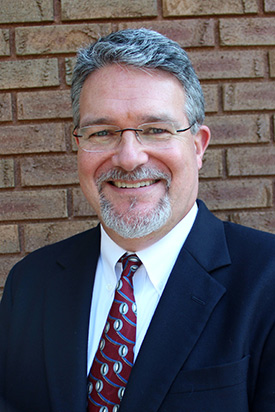 Dr. Thomas J. Miller II, (Dr. T.J.) grew up in Columbus, Ohio. He attended St. Francis DeSales High School and went on to Miami University in Oxford, Ohio. After graduation in 1986, Dr. Miller earned his dental degree from The Ohio State University, College of Dentistry in 1990. After completing his dental degree, he took an additional year of training at The Medical College of Ohio in Toledo, in a General Practice Residency program. It was during this year that Dr. Miller determined he preferred surgery to general dentistry. Dr. Miller earned his Masters Degree and Certificate in Periodontology from The Ohio State University in 1993.
Dr. Miller joined his father's practice in 1993. The office was relocated to Worthington in 1998 after 27 years of serving the north side of Columbus. For 20 years, Dr. Miller was a Clinical Assistant Professor, teaching at the Ohio State College of Dentistry, Section of Periodontology. He has served as President of the Columbus Academy of Periodontology and the Ohio Academy of Periodontology and serves as a Delegate to the Ohio Dental Association. Dr. Miller has lectured locally and nationally regarding periodontal disease and dental implants. He is a member of the Columbus Dental Society, Ohio Dental Association, American Dental Association, Ohio Academy of Periodontology, American Academy of Periodontology and the Academy of Osseointegration.
Dr. Miller lives in Worthington with his wife and children. He is active in their community volunteering in their church, school and youth activities. He also was elected Top Dentist every year since 2011!

Professional Affiliations
Professional Memberships:
American Academy of Periodontology
Midwest Society of Periodontology
Gerald M Bowers Study Club in Periodontology
Akron Dental Society
Ohio Dental Association
American Academy of Implant Dentistry
International College of Oral Implantologists